Just Missed You
A short film


It's a reflection on the very human fear of being alone, and the need we have to connect with one another. Just Missed You explores missed connections and isolation through the lens of fleeting romance and outer space.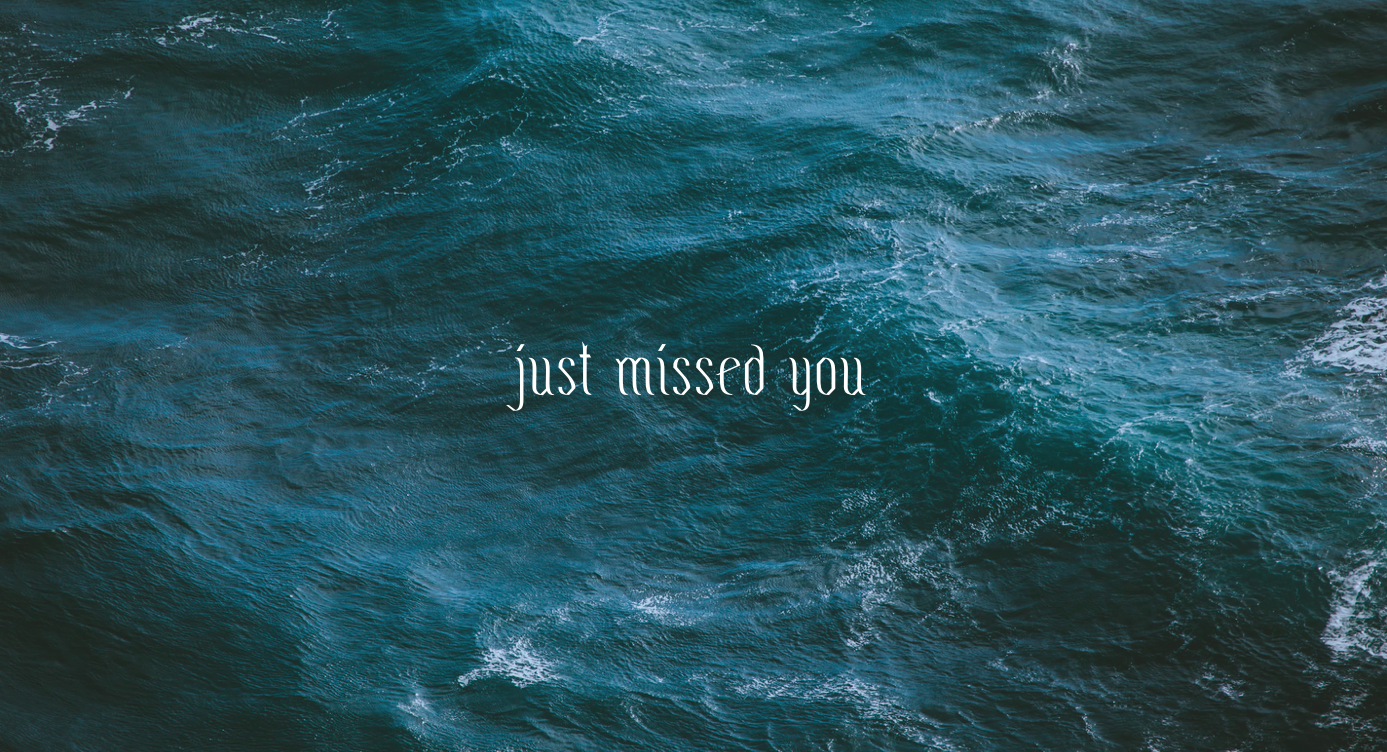 Approach and Tone
Textural, music driven, and darker in tone, the film weaves together literal and psychological missed connections between people and their environments using a mixed media approach.

It's a choreographed litany of elusive characters disappearing around walls, glimpses of objects from the corner of the eye, dropped calls, broken eye contact, and missed opportunities, all intercut with slightly jarring, but sensuous archival video of blue skies, aerials of placid, endless oceans and highways, and the Earth as seen from outer space — a visual study in isolation.